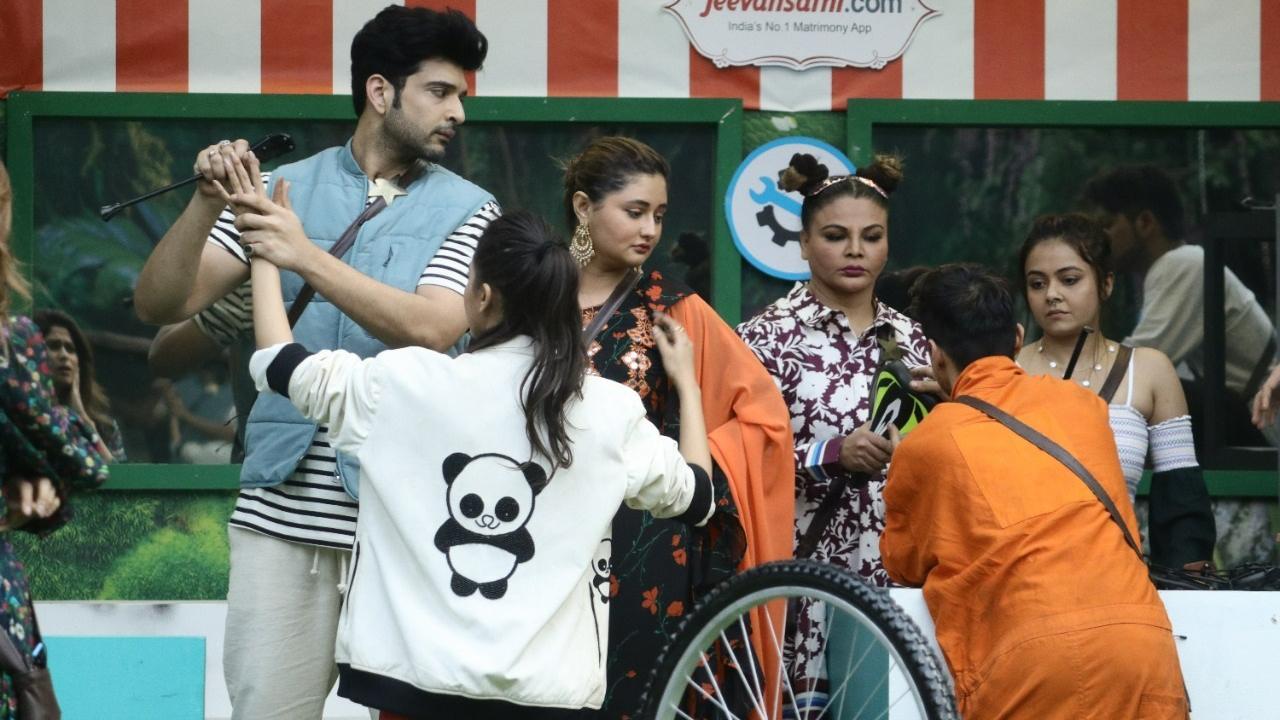 In this battle for the ticket to finale week, it all comes down to who storms their way into the VIP zone to reach the endgame! Tonight, two contestants are given a chance to claim their place amongst the VIPs, and the chaos that follows is set to change the dynamics of the game. Tejasswi, who was recently downgraded as a non-VIP, gets an opportunity to win back her VIP status by squaring off with Pratik in a new task. In this task, they have to build a cycle by using different scrap parts given by the housemates, with Captain Shamita being the 'Sanchalak' of this task.
However, as soon as the task begins, Shamita and Nishant, who has been good friends throughout the season, unexpectedly start battling each other. Shamita tries to give all the contestants a chance to give away the parts, but Nishant argues that there is no such rule where a contestant can't do so more than once. `BIGG BOSS' neds up confirming this claim, which leads to a massive fight between the two. Nishant says "Jab main bol raha tha, tum logon ko mockery karni aati hai!" Shamita angrily retorts, "Terko khelna hai khel, nahi khelna hai toh bhaad mein jaa!" While the two have always managed to sort out their differences, but will their friendship be able to survive this fight?
On the other hand, as Tejasswi and Pratik continue building their own cycles, they get into a heated argument. Partik tries to stop Tejasswi from putting the stand on the cycle, and Tejasswi angrily tells him, "Itni kya nafraat hai bhaiyya mujhse?" While she violently tries to stop him from destroying his work, Pratik complains, "Woh mere haath pe maar rahi hai! Yeh hai Tejasswi Prakash! Lohe se maar rahe ho haat pe. Senseless!" As the game gets ugly between them, who will emerge on top as the winner?